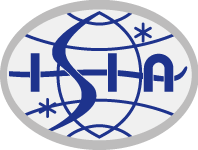 ISIA Technical Test Ski Alpine & Snowboard – cancelled
SKI ALPINE: Giant Slalom – Men/Women
SNOWBOARD: Giant Slalom – Men/Women
Venue: Aramon-Panticosa, Panticosa (Huesca), Spain
Date:
Technical Test Ski & Snowboard 31. March 2020
Training Technical Test Ski & Snowboard 30. March 2020
Organiser: AEPEDI
Application to: carreras@escuelaesquipanticosa.com, in copy to spain@isia.ski
Deadline Registration: 10. March 2020
Payments: Technical Test Fee €  30,00, Training Fee € 120,00
IBAN: ES39 2085 2462 2103 3016 5071
Deadline payments: 10. March 2020
Registration form Ski Alpine: Spain_registration Ski Alpin_ISIA Technical Test Panticosa 2020
Registration form Snowboard: Spain_registration Snowboard_ISIA Technical Test Panticosa 2020
Your application has to be sent through your ISIA memeber association only.
Slope:  Pala Petrosos, FIS nº 11977/01/16
Conditions: ISIA Minimum Standard for the ISIA Stamp and ISIA Card http://isia.ski/quality-standards/?lang=en
Miscellaneous 
IMPORTANT : Participants MUST have a PERSONAL INSURANCE for accidents that covers any incidence during Training as Competitions (ISIA Technical Test).
Therefore, and provided that they have fulfilled their legal obligations, the participant expressly releases AEPEDI, the Panticosa Ski & Snowboard School, the organizers and their respective members, directors, officers, employees, volunteers, contractors and agents, from any liability for any loss, injury, or damage suffered in connection with my participation in the ISIA Technical Test – PANTICOSA 2020.
If due to force majeure (lack of snow, bad weather conditions, etc..) the test cannot be carried out, it will be attempted the following day (1/4/2020). If it is not possible to carry out the test, the organization will refund the registration fee.
The costs of travel, accommodation, etc., must be borne by the participant.