ISIA Technical Test Ski Alpine 2022 Sweden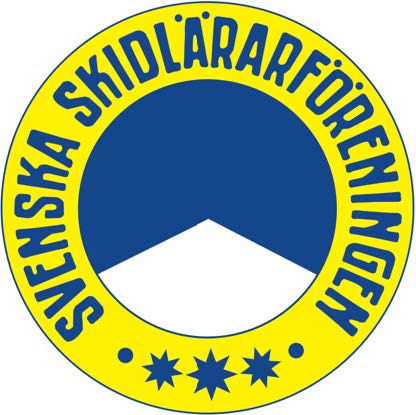 Giant Slalom – men/women
Venue: Fjaetervaalen, Falken
Date: Technical Test 20.01.2022, Training 19.01.2022
Organiser: Svenska Skidlärarföreningen (Swedish Ski instructor Association)
Application to: kansliet@sidlararforeningen.se
Deadline Registration: 11.01.2022
Payments: Technical Test Fee SEK 300, Training Fee SEK 750
IBAN: SE559000099603402733996 ;  SWIFT/BIC:  NDEASESS
Deadline payments 11.01.2022
Registration: For active members of the Swedish Ski instructor Association you register by log in on the member site. For members from other countries you register by e-mail to kansliet@skidlararforeningen.se
Slope:  Fjaetervaalen, Falken, FIS nº 8766/12/07, Falken & Ripan
Conditions: ISIA quality standard for the ISIA stamp and ISIA card http://isia.ski/quality-standards/?lang=en
Lodging reservations and information www.fjatervalen.se/
Program
Training Day – January 19th
• 09.00 – 09.30 – Inspect course together. Meet at the T-bar in Fjätervålen.
• 09.30 – 12.00 1st Training Session
• 12.00 – 13.00 Lunch
• 13.15 – Inspect course 2nd
• 13.15 – 1500 2nd Training Session
• 15.00 – All participants take down the course and slip the slope
During the session the course will be slipped approximately after every 3rd run or as necessary.
All participants will start and finish at the same time and help taking down the course as well as slipping.
ISIA GS Test Day  – January 20th
• 08.00 – Meet at the Cafe in Fjätervålen for Test information.
• 09.00 – Inspection of course set on Falken
• 09.45 – Fore runner on course and testing of timing.
• 09.50 – Pace setter on course.
• 10.00 – First skier on course for first test run
All racers will meet in the Finish Area after the 1st run. Those that have not cleared the time will go up to start their 2nd test run.
Those that have passed the test on the first run will be asked to go to the start to slip the course for the 2nd run.
Could all participants please help in taking down the course.
Friday January 21st is the weather day. Same programme and will be used for test if weather doesn't permit test on January 20th.